3 Wedding's Stories That Will Do You Cry
So are you decide to get married but don't know if you need a real photographer in your event? Let me show you three real stories that will change your mind.
And better than everything, besides these four incredible tips you still might win one gift from us.
__________________________________________________________
Let's start talking about my clients and friends Kely & Glaysson.
I took pictures on their pre-wedding session and at their wedding but only during the wedding celebration I discovered that he was a man the old fashion. During his votes, he told how they know each other, and I loved the story.
He was in Rio de Janeiro (Brazil) when he saw your future wife sit at a pub, so he decided to take a flower and went to her. He only to say "I couldn't stop coming here to say that you're so beautiful so I want to give you this flower."
An excellent way to start a conversation isn't it?
On the day of the wedding he found another flower, and when I saw him walking to the ceremony, I didn't understand the motive of this flower until he began to explain. He told us about the first moment that he saw her and for continuing the cycle he brought another flower to symbolize their love.
I guess that isn't necessary to say that she cried because this little and tiny flower expressed everything for them.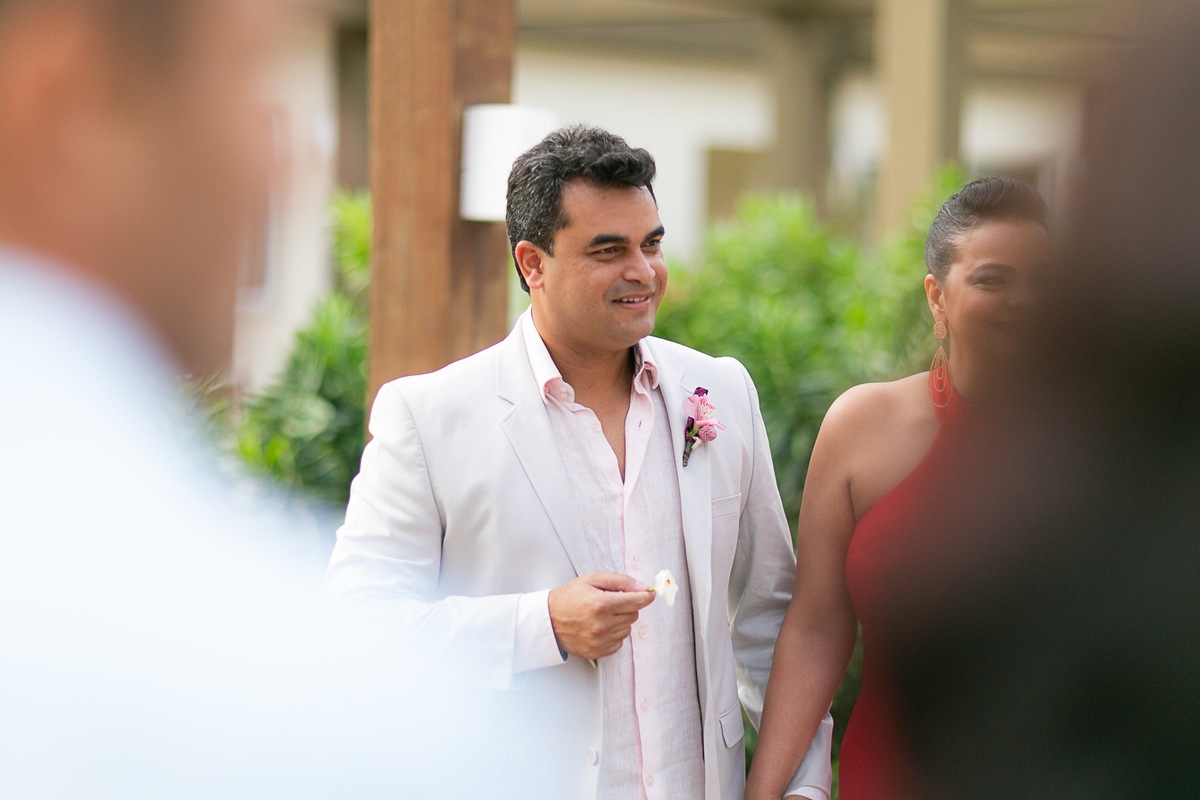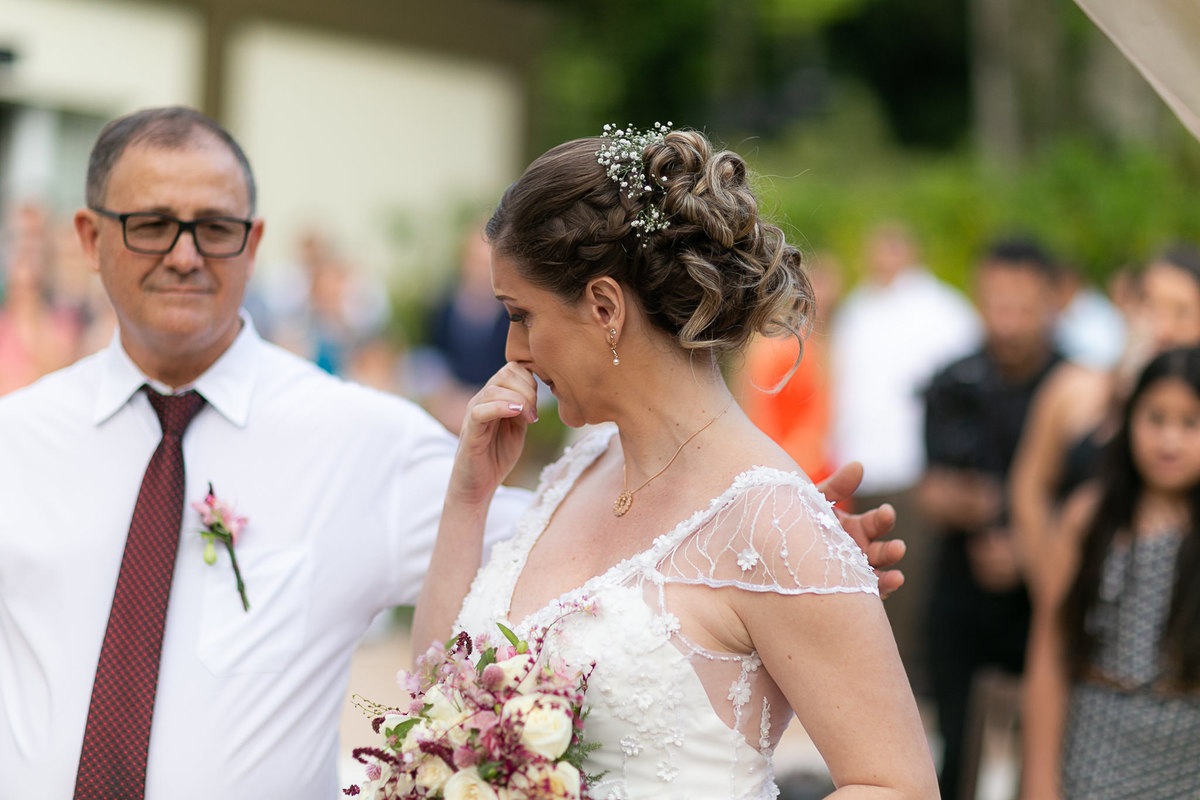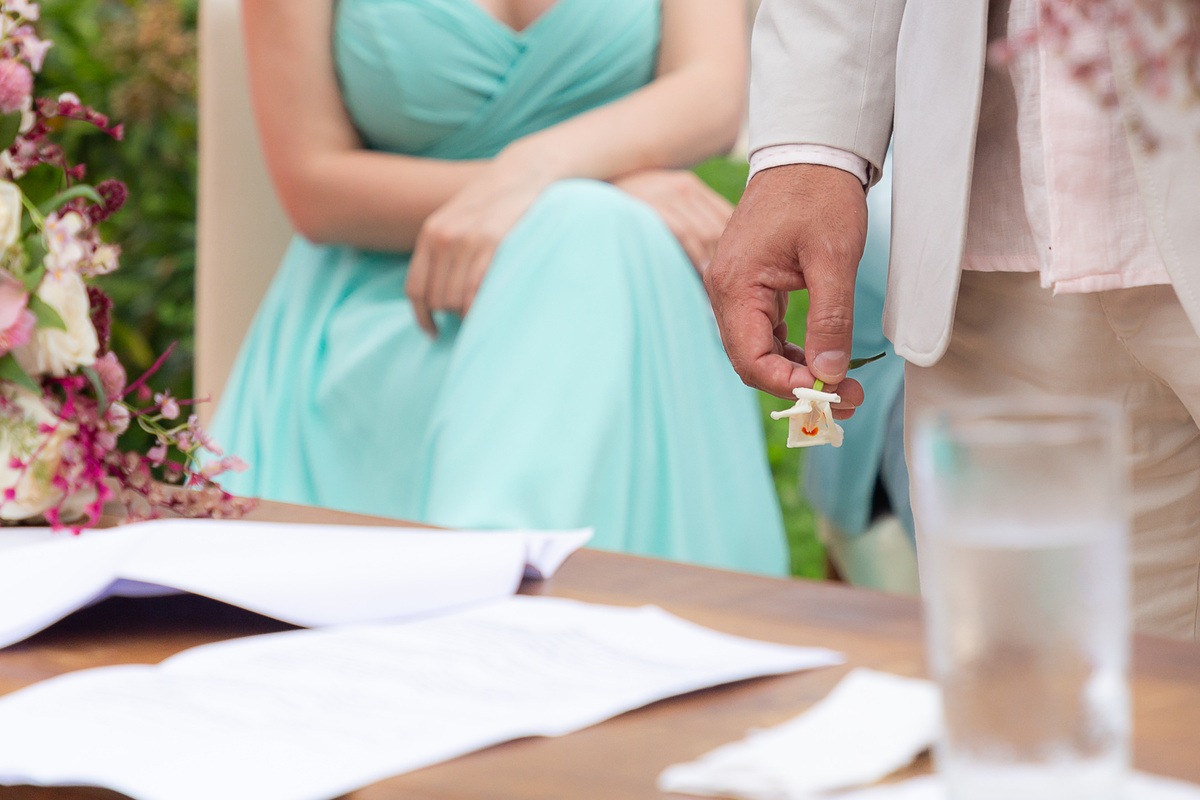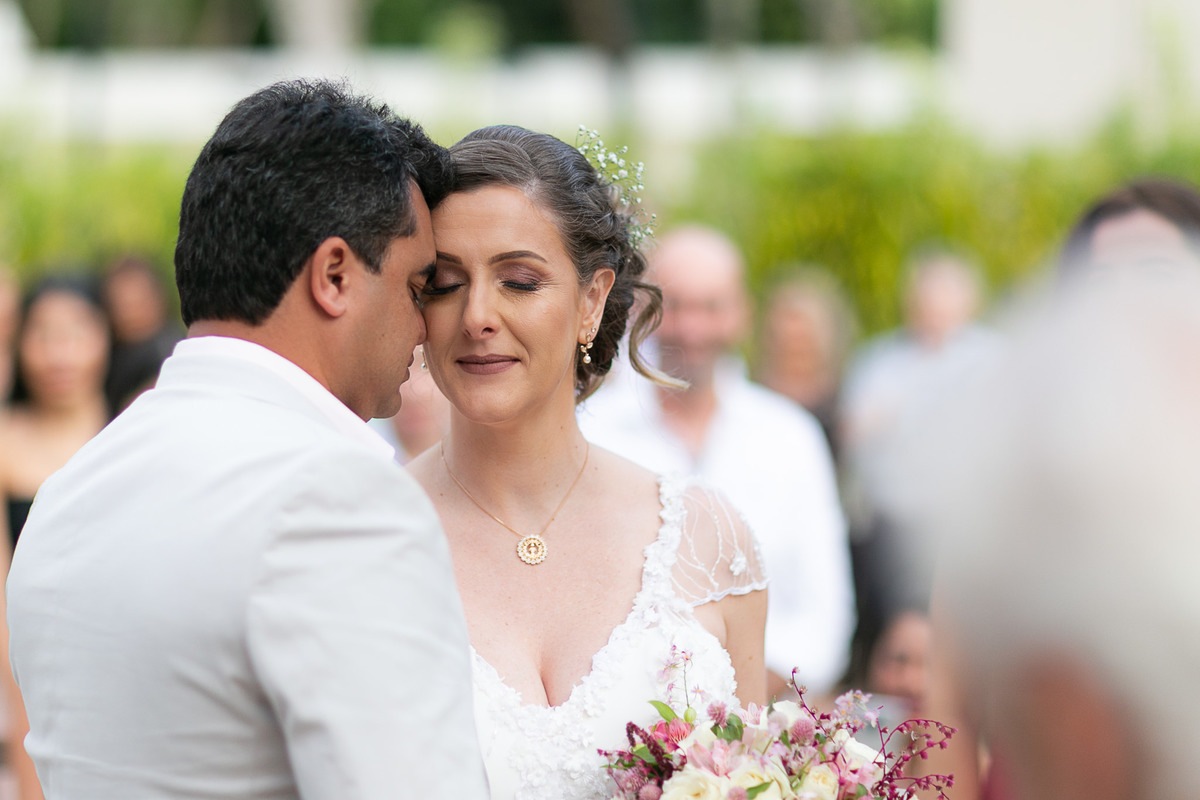 __________________________________________________________
My second story is about Aline & Victor, a couple that I took pictures a long time ago but marked me a lot because it was in a small city in Brazil that had only one hotel. When they hired me for photograph their wedding we did 2 pre-wedding sessions because the groom was very difficult to posing but his bride was very easy, so I gave them a second session day and we got close much more.
When the photos were finished I decided to gave them a gift and one week later I told them that I would give them the bridal day and I already had rented the best hotel room for them.
She didn't believe me and stay in chock for almost 10 minutes. After this, she tried to get me to cancel the rent because, according to her, I did not have to do it for them since I had done a lot of giving another day of photos.
When I didn't cancel, she started to cry and told me that what I had done for them was more than every friend and family had already done.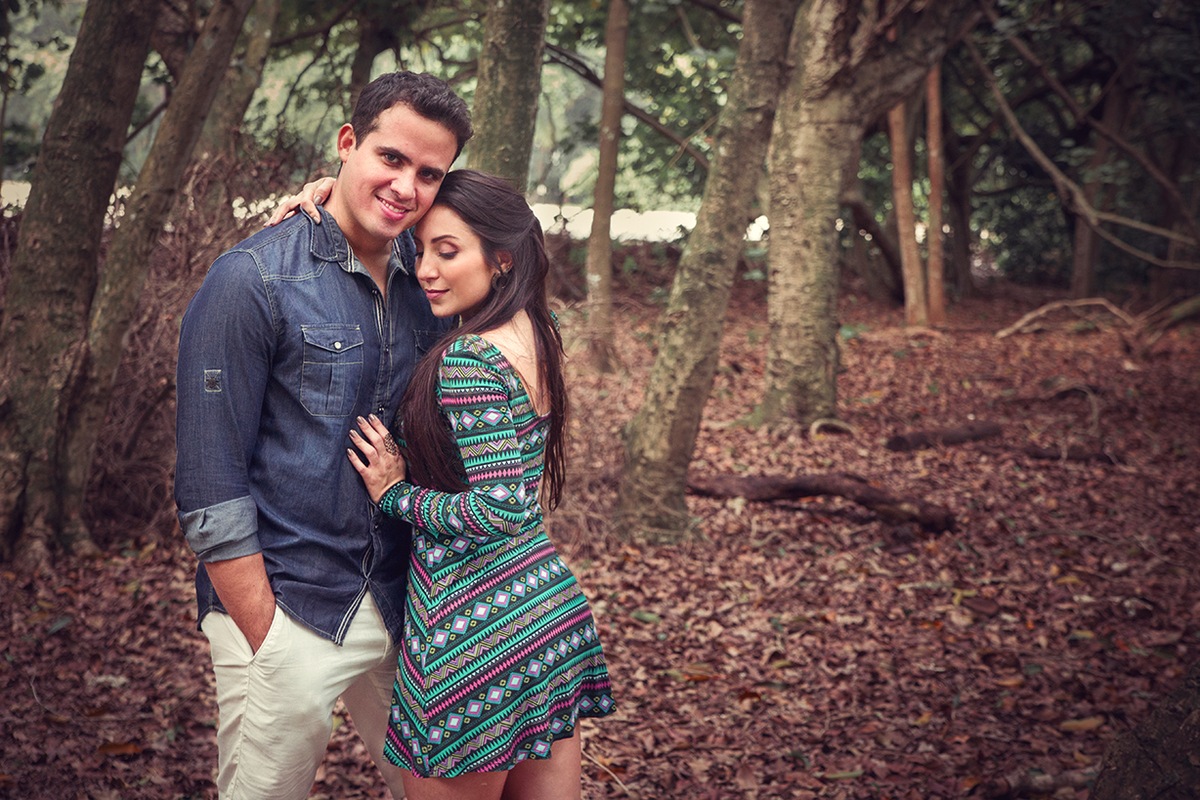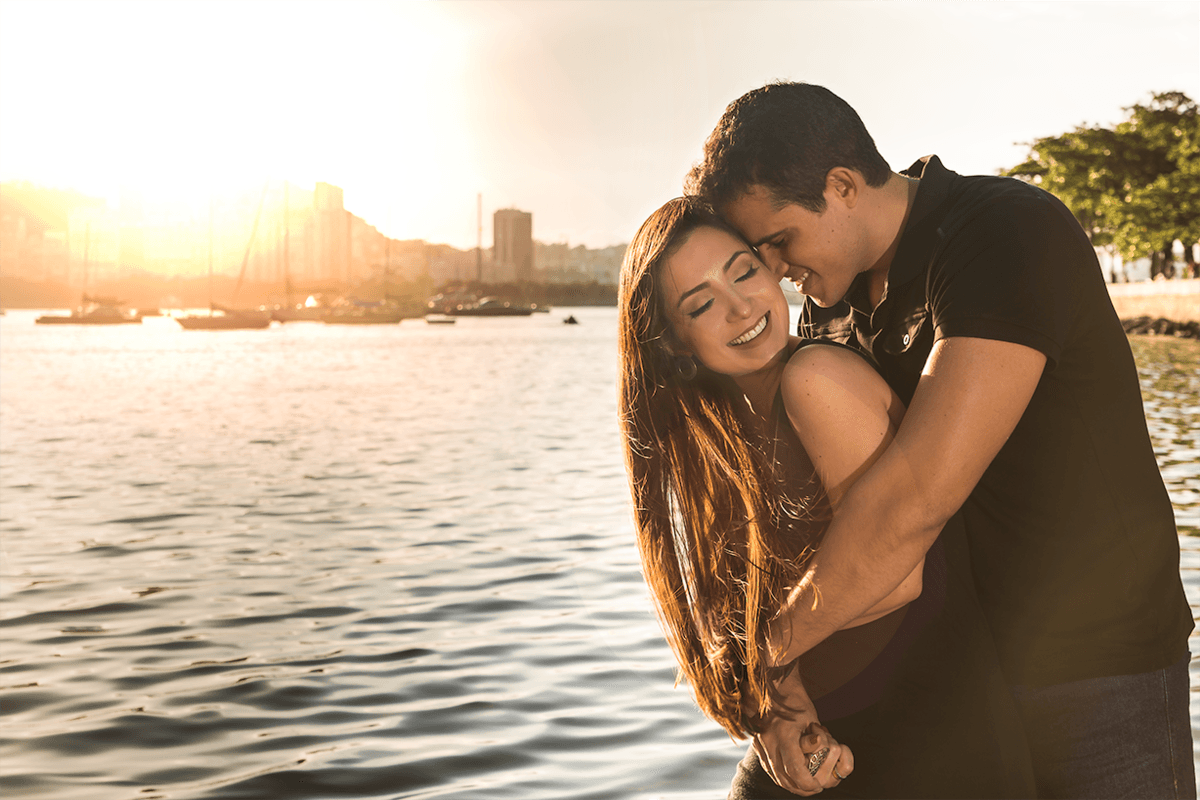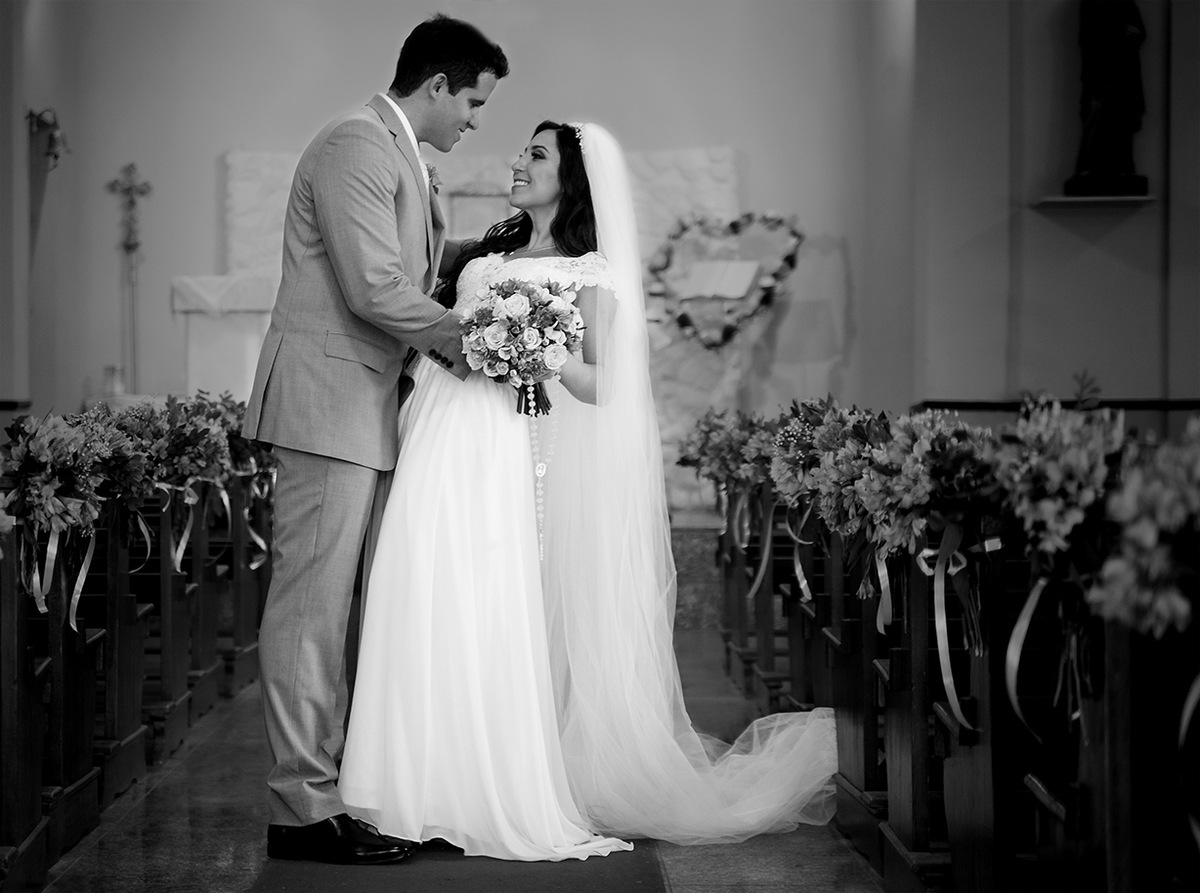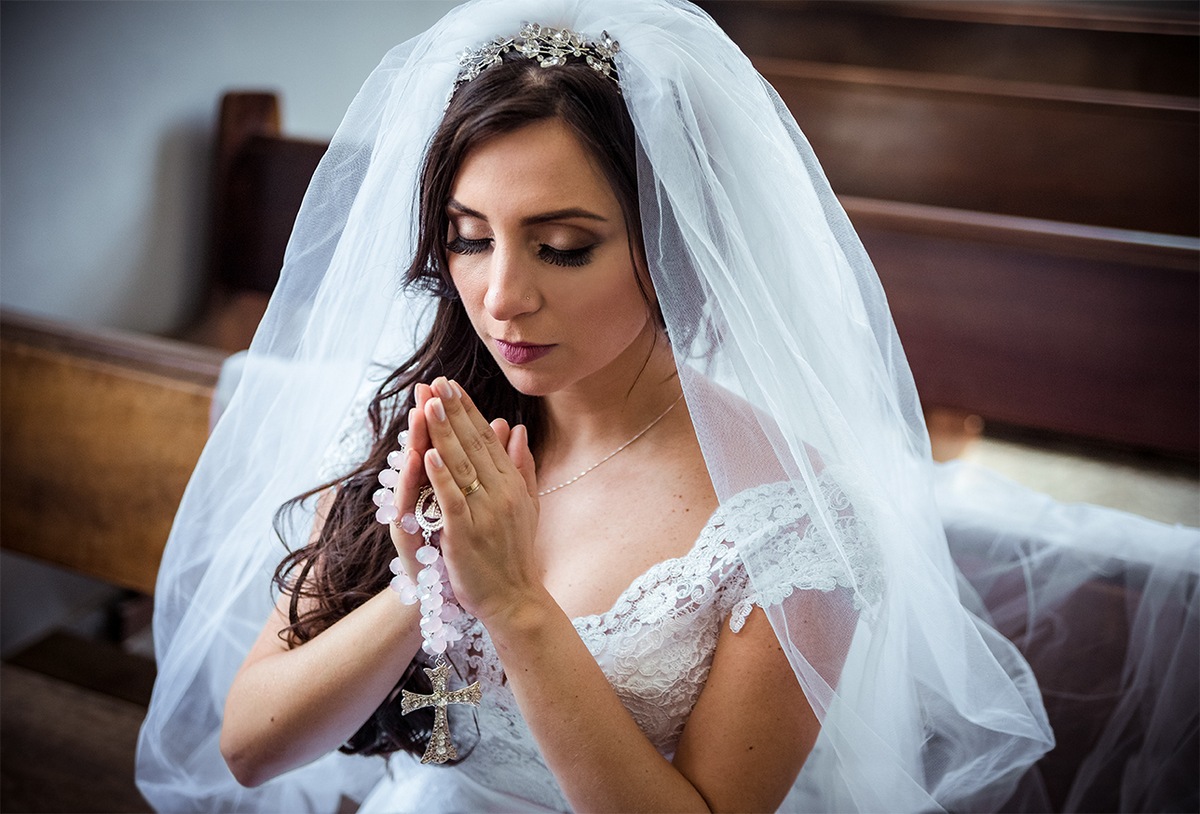 __________________________________________________________
For the finish, I wouldn't forget this last example because it is a more important example for me since it's about my experience as a groom. When I got married, I did a surprise for my guests and my mom. By this time my father was already deceased, so I did a video honoring him. I will remember this day until the last day of my life because I had my most important experience on this day. When the video started, my mom saw and began to cry, and I went to her to console her. My wife went behind me to comfort me as well and the pictures that I have for this moment symbolize everything to me.
Today, unfortunately, I don't have my mom anymore, and these pictures are everything to me.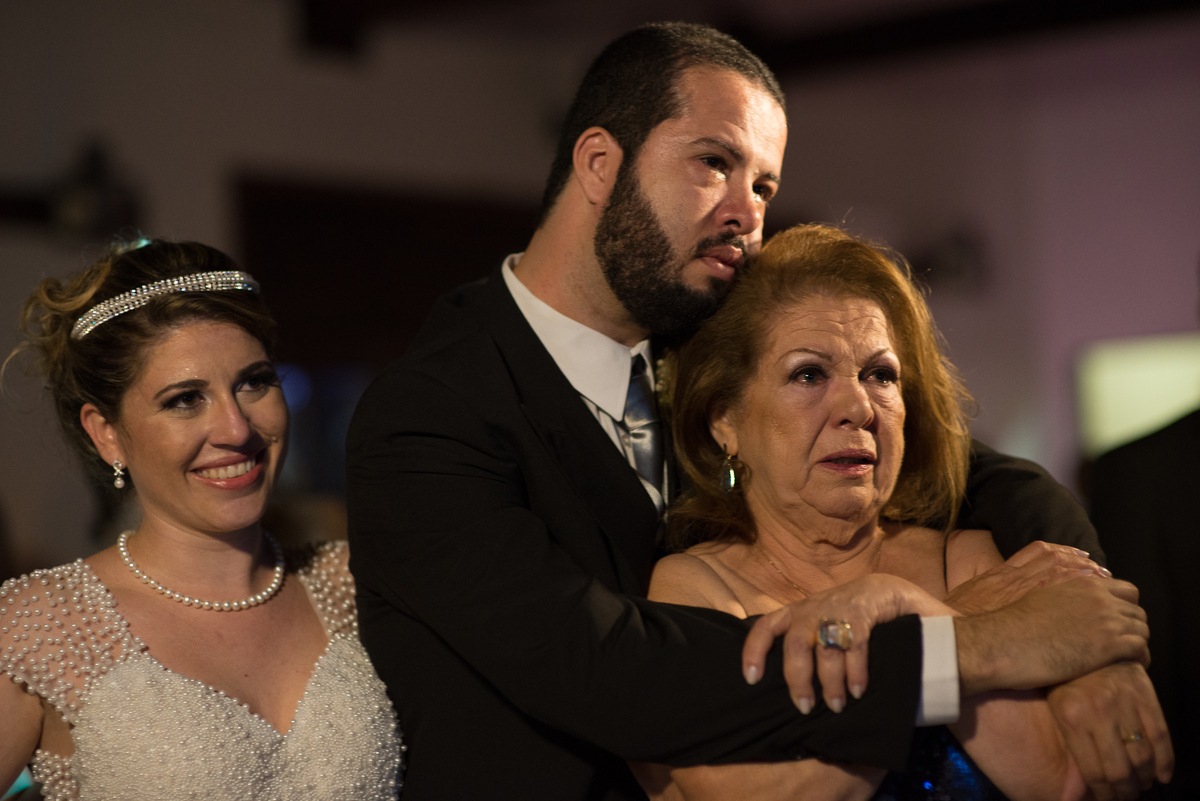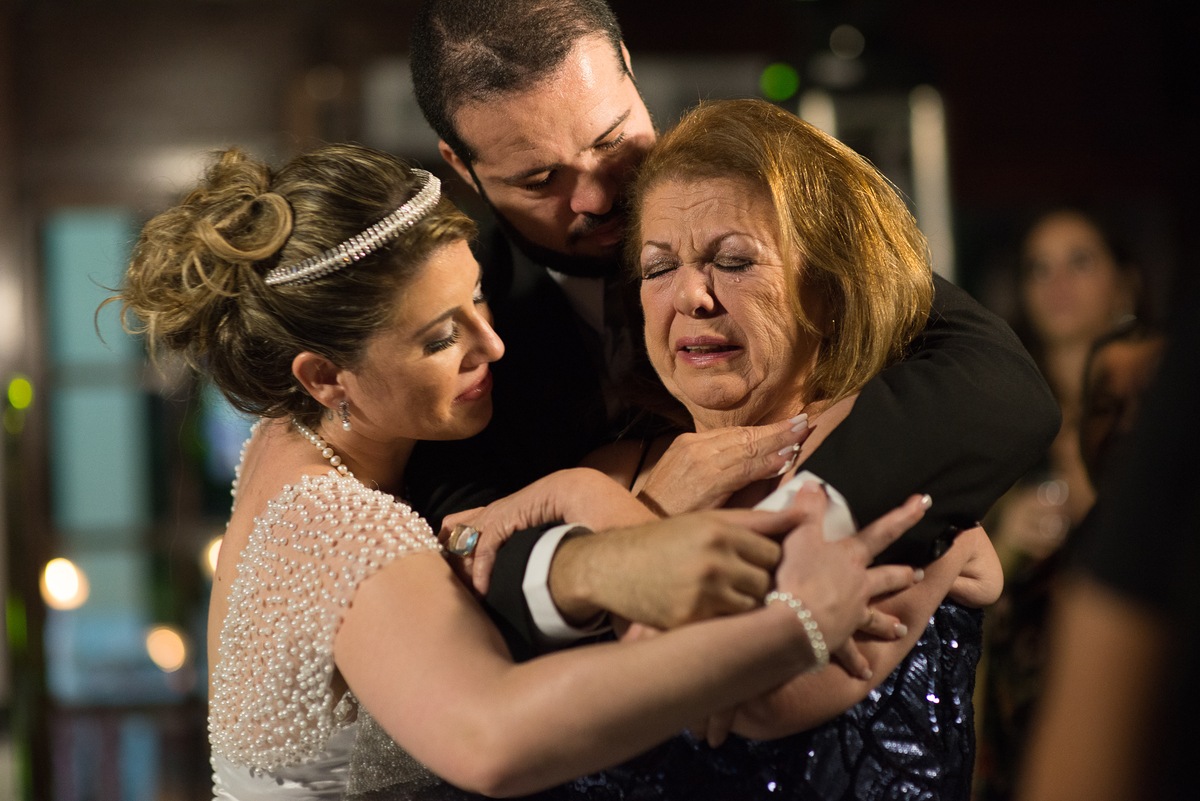 __________________________________________________________
These stories represent everything that I believe, and that's why I became a photographer.
According to my experience as a groom, we don't want to be only one more event for the photographer. We want the professional to give us 120%, not only do de essential.

My photographer never asked me anything about what that moment represented to me and never, ever tried to connect with my fiancee and me.

As a photographer, I think of the story I am going to tell.
Because in the future, these stories will be revived. Can you see the importance?

It's never just another rehearsal/event. I have to do my best in every job.

After all, after the big day, the decoration is dismantled, the makeup is removed, everything is gone ...

Only what remains are the memories ....

Only what's left is what's going to contact up there ...
__________________________________________________________
So, what do you think that talking about your wedding now? What do you think to let me tell your stories?

If you identify yourself and your story with my work, I invite you to click here and send me an email.

I'm anxious to know you and to tell your story.
What my Clients saying: