2 Stories That Will Leave You in Tears
Do not read this text if you do not want to be touched by my stories. Because I don't know if you understand the true grandeur of a "simple" image, I will show you, through two examples of my experience, that an image could change all your perception of feelings.
__________________________________________________________
Last year I had a pregnant session and the woman was 40 years old. As you must know, this is a risk pregnancy but she wanted to try and when I talked to her, I understood why. She discovered that was expectant a month after her son died while surfing. I was shocked when I listened to this and when she continued I started to cry because she told me that she wanted to do this session at the beach in order to know that her dead's son was together with us. I decided to do my best work with her and I did.
When I finished the job and gave her pictures she asked me if I saw the LION. I only could only say "what lion"? Just to explain, we took pictures at the beach and in the middle of the rocks so there are no lions there. When she showed me the lion I really got goosebumps. There was a huge lion behind the couple formed by my light when I put it turned the light to the rock. And what is so important? Because for her it was a signal that her son was with us during our session and gave us his blessing.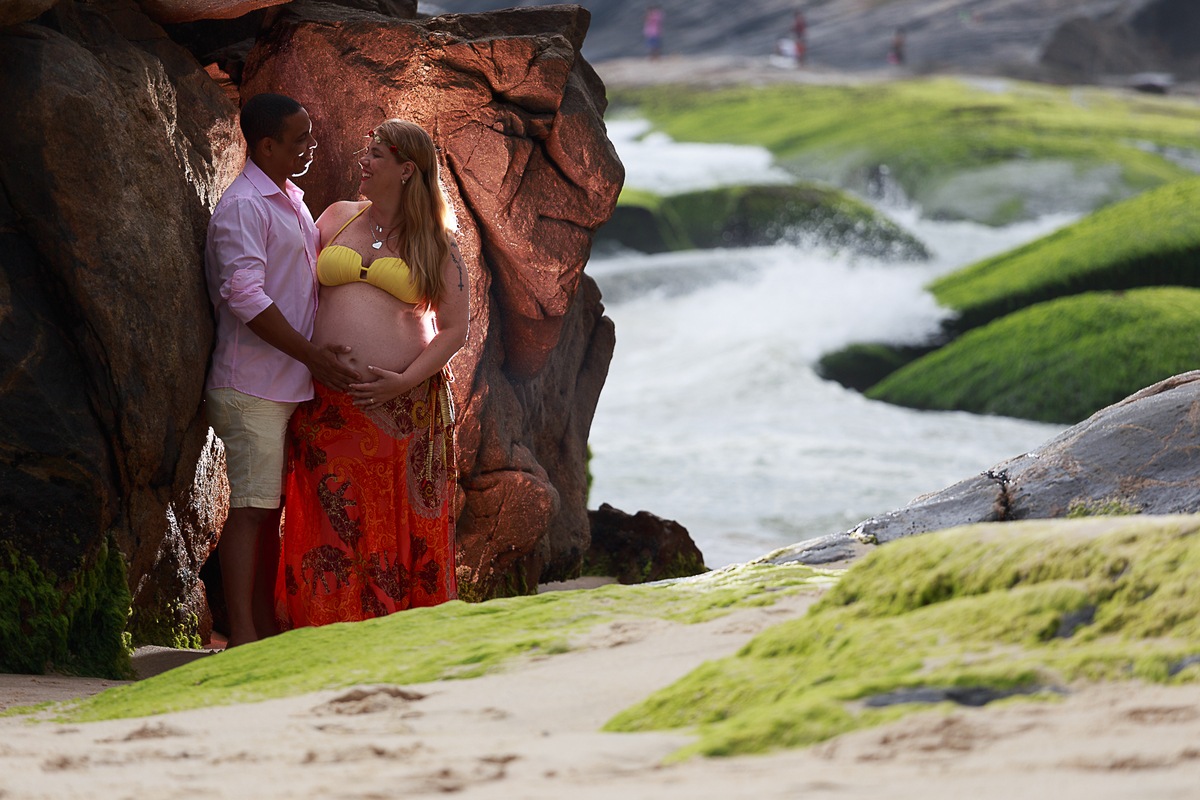 __________________________________________________________
On another occasion, I had a friend named Sandro and one day I received a message from another friend telling me that Sandro had died. I was surprised because he was only 28 years old. I went to his funeral and I saw that his wife who was PREGNANT and obviously my heart was broken. I waited a couple days to talk to Wenia (this is her name) and when she told me that Sandro's cancer was detected almost on the same day that she discovered her pregnancy. I decided to do something to help her to remember her husband so I did a huge surprise to her.
On the day of the session we took many pictures and in the end, we went to her house to finally the session. I said to her, her mother and her friend to wait in the bedroom and I prepared the room for my final pictures. It's impossible to describe these feelings. I put her in front of a white wall and I told her to close her eyes. When she did this I used a projector to show an image with her husband but she didn't see this yet. I talked to her about her husband, about their love and she started to cry. I took only 5 pictures and when I told her to open her eyes she cried more because in front of her there was a mirror that showed her the image that I used in my pictures. When she calmed down she said many times "thank you for this, I felt him with me".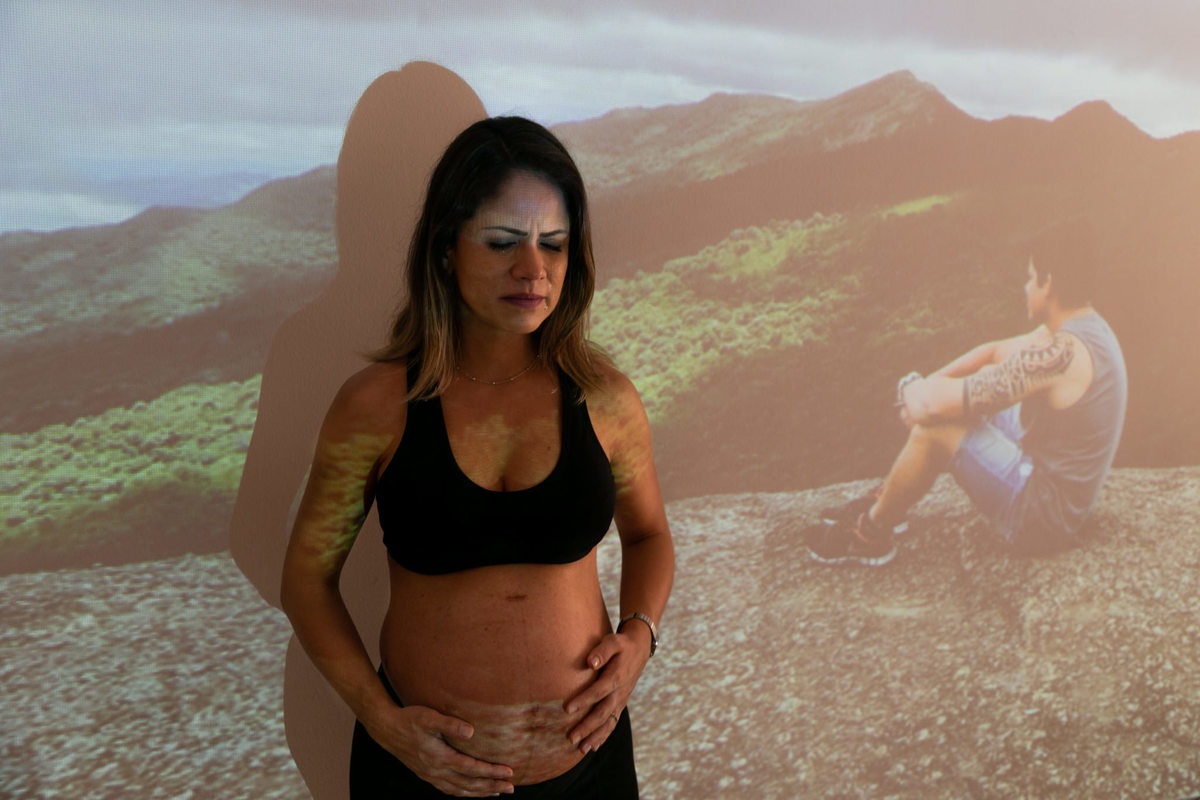 __________________________________________________________
Do you be able to see photography's importance?

These photographs represent everything that I believe, and that's why I became a photographer.

People call me daily, asking for a budget.
But do you want to know what I think when I respond to these requests?

I think of the story I am going to tell.
Because in the future, these stories will be revived. Can you see the importance?

It's never just another rehearsal/event. I have to do my best in every job.

After all, after the big day, the decoration is dismantled, the makeup is removed, everything is gone ...

Only what remains are the memories ....

Only what's left is what's going to contact up there ...
__________________________________________________________

What do you think to let me tell your stories?
I want to tell more incredible stories in 2019, so I will gift you, that will get married, with a free photography session + a surprise.

Yes, you don't read wrong!

If you identify yourself with my work, I invite you to participate.
The 5 first brides that click below and fill the form will win this gift and maybe some little gifts more.
I'm anxious to know you and to tell your story.
What my Clients saying: